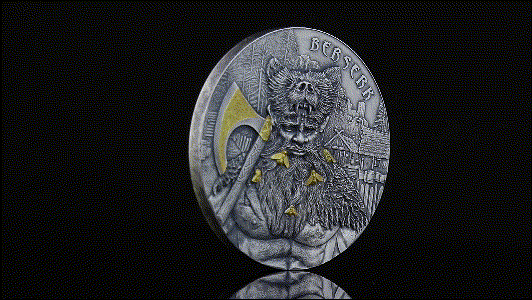 Warriors: Ariowit 2 oz Silver BU

Limited mintage: 499 coins worldwide
Contains: 2 oz of 999.9 Fine Silver
Obverse: Ariowit
Reverse: Bicephalous Eagle
We are pleased to present to you the second coin from the Warriors series: Ariowit – the legendary Germanian warrior and leader. He came from a brave tribe whose conquests stretched from the former Gaul to the far reaches of the Indian Peninsula. With unprecedented bravery and determination, he forced Julius Caesar to make peace and give away his sister.
With Ariowit's strength and powerfully built body, he aroused fear long before the battle began. During the clashes, he gave vent to his innate wild nature, but also to an incredible intelligence. Attacking under cover of night, with his black painted equipment and body, together with his companions he spread terror among enemies through strength, combat skills and a truly hellish appearance.
Warriors: Berserk 2 oz Silver BULimited mintage:
499 coins worldwide
Contains:
2 oz of 999.9 Fine Silver
Obverse: Berserk
Reverse: Effigy of Germania Mint
Berserk is known for his mad courage and great strength, the invincible Odin's protégé. His most terrifying attribute was a battle frenzy, in which he entered before the battle with the use of alcohol or hallucinogenic mushrooms. During this rampage the warrior drank human blood, screaming like a wild beast, bit his shield and his mouth was blowing foam. In the wild fury he was convinced that he was resistant to steel and fire and that nothing could hurt him.
In battle Berserk attacked everything he encountered without distinguishing between a friend and an opponent, wreaking havoc upon the ranks of the enemy. He approached for battle without armor, wearing only a skin of a bear, a wolf or a wild boar. On the one hand, it emphasized his wild nature, and on the other hand, he helped his allies to keep their distance when he was in a fury.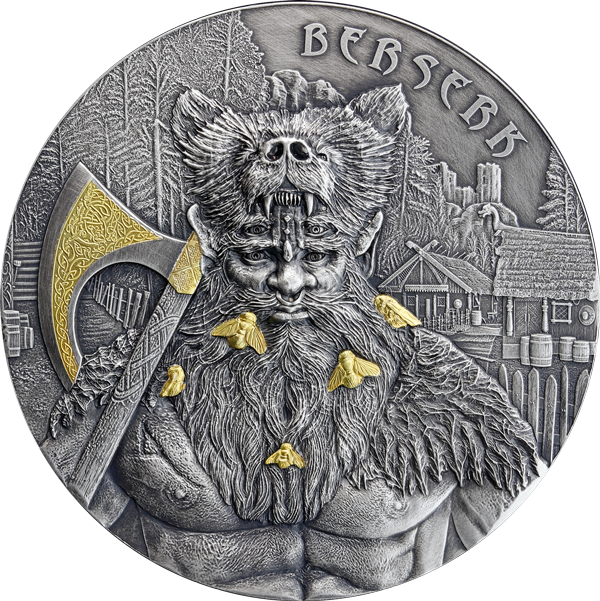 Warriors: Arminius 2 oz Silver BU

Limited mintage: 499 coins worldwide
Contains: 2 oz of 999.9 Fine Silver
Obverse: Arminius
Reverse: Bicephalous Eagle
Every great event starts with one great man. Arminius changed the course of history, leading to the release of Germania from the rule of another nation. Thanks to his action, the myth of the "invincible" Roman Empire's army fell apart.
Arminius was the son of chief of Cherusci – Germanic tribe. Given away as a hostage to the Roman Empire and educated like noble Romans, gained experience in Roman warfare and was raised as a great warrior. Acting against the learned values and using his skills and knowledge of the tactics of the Roman armies, he led the Germanic tribes to fight against its occupier. The exact motives that led Arminius to starting the war of liberation are unknown. However, we can assume that even though he was brought up to serve the Roman Empire, he never forgot his origins and, deep down, wanted freedom for the people, with whom he was bound by blood.
Arminius' success, achieved in the battle of Teutoburg Forest, changed history and its impact is visible to this day. For the first time in history Romans withdrew from the occupied territories and the end of Roman Empire expansion may had its beginning here.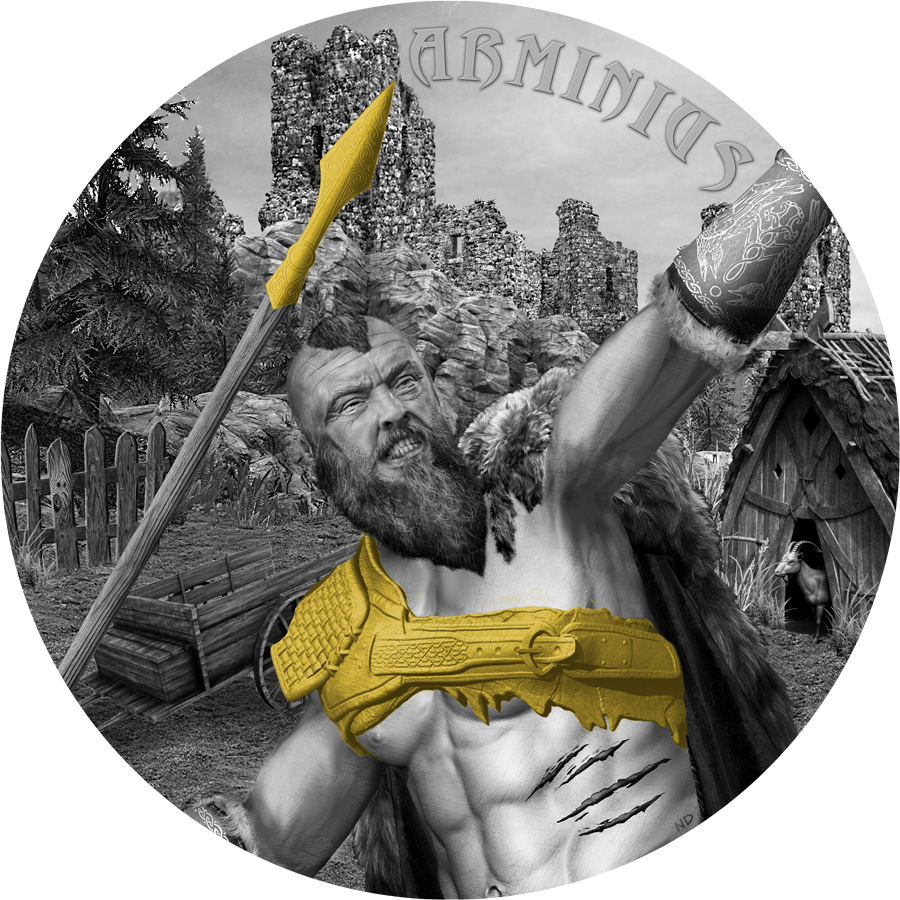 Our Guarantee
💰100% Risk-Free Purchase: 100% Simple & Risk-Free process.
🔒 Safe & Secure Checkouts: We use state-of-the-art SSL Secure encryption to keep your personal and financial information 100% protected.